 The international B2B networking event for luxury hospitality & high end residential
12-14 June 2023 – Sintra, Portugal
"My beautiful surprise of the year! A surprising show, in a good way, in a very good way even. Surprising by the diversity and quality of the participants; Surprising by the efficiency and the rhythm of the organizers who allow you to "see" the market in two days; surprising finally by its conviviality and its relaxation."
HOSTYS CONNECT IS A VERY HIGH END EVENT THAT OFFERS YOU A UNIQUE OPPORTUNITY TO DEVELOP YOUR BUSINESS WITH THE KEY PLAYERS OF THE LUXURY HOSPITALITY AND THE HIGH END RESIDENTIAL MARKETS.
Experiencing a disruptive way of developing your business on the high end segments of hotel markets. At Hostys Connect network with hotels, investors, family offices and interior designers. A human scale event that gathers a selection of pinpointed figures of the luxury hotel and residential markets 
All participation are subject to the organiser's approval prior to registration. Selection is based on strict criteria of one project or more to be delivered at least 10 months after the event. Participants are top management. Ethics and green attitude are fostered.
Hostys Connect is limited to 180 companies to guaranty top quality contacts.
Project holders, investors, hotel owners & 70 Companies selected for their exceptional know how at Hostys Connect.
& more projects representing more than 900 M€.
face-to-face meetings bringing together decision makers in the 4 and 5 stars hotel business as well as interior designers and architects on the lookout for high end suppliers.
Hours of networking and chill out events to maximize the contacts at Hostys Connect.
Specifiers & Suppliers of the Luxury Hotel and High End Residential Markets
The Buyers, Specifiers & Investors
Architects, hotel groups, investors, family offices, procurement agencies and construction companies: Europe (70%), Middle East, USA, Asia (30%)… Markets: boutique hotels, 4-5* hotel chains, independent luxury hotels, private residences, yachts…
The best European high end manufacturers of products destined for the luxury hospitality and private residences markets. Companies with an exceptional know-how.
Artisans & manufacturers of bespoke solutions, companies capable of delivering solutions for numerous rooms and or ones with the ability of producing monumental and exceptional pieces.
— Intercontinental Lyon Hôtel Dieu
— Meet & Play with Trésor Caché
— Spotlight on Hostys Connect's talents
The participation to Hostys Connect is subject to selection
The event is held with a limited number of participants.
The selection criteria are given to the candidates upon request.
Architects and designers: work on luxury projects, be a decision-maker, have at least one project to be delivered at least one year after the event, propose projects and know-how for the luxury markets (hotels, residential, yachting), attend the entire event.
Manufacturers: have recognised know-how and ethics, propose solutions for the prescription market.
Hoteliers & investors: all segments, looking for contacts and development.
For all: ISR and sustainable development are real assets.
Place : A hotel in a different European city every year
Dates : 12-14 June 2023
A series of face-to-face meetings over 2 days. Meetings between suppliers and specifiers, hoteliers and investors, interior designers and project managers.
At Hostys Connect, it takes one efficient contact to guaranty you a return on investment! The transformation of these contacts is only up to you to make. We give you the means to target qualified contacts by offering you a series of personalised meetings.
Once selected, you will have access to the full profiles of the participants, projects and know-how to submit your meetings' selection. The event is a succession of pre-selected meetings and free and informal moments that encourage networking. It also gives the floor to market experts around panel discussions that punctuate the programme.
Registration
If luxury hospitality business and contract are one of your main interests and if you are interested in Hostys Connect, contact us now.
All applications are subject to the organiser's approval.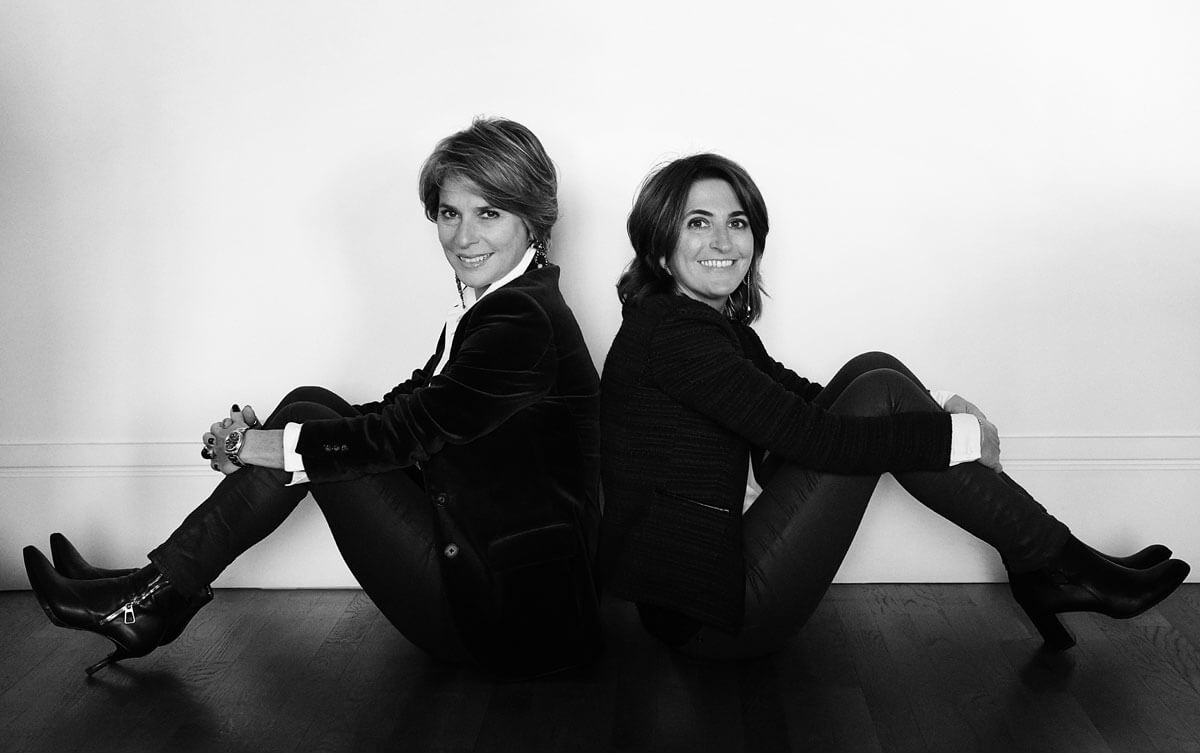 FOUNDER & PRESIDENT
+33 (0) 6 14 68 62 63
y.chabrol@hostys.fr
After having studied at the Beyrouth School of Fine Arts, Yumna Chabrol headed Platform her Art Gallery and promoted Lebanese artists, painters, sculptors and photographers. She came to France in the early 90's and worked for 9 years for a French group, producer and exporter of perfumes and cosmetics. She managed the launching and development of a luxury cosmetic brand as EMEA Export Manager. In 2002 Yumna Chabrol joined Reed Expositions France, a leading events' organiser and developed consumer and professional shows for 11 years. First FIAC (the International Contemporary Art Fair) then the shows of the Hospitality Division among which Equiphotel and HoReCa shows. She received the Reed World Award in recognition of outstanding results. Between 2014 and 2015 she joined Itec France – part of Informa Group – as Development Director and managed hospitality B2B business meetings and professional shows. In 2016, Yumna Chabrol has founded Hostys and runs it as its President. With her partner, Jenny Bachelot, she created Hostys Connect and today manages the international editions of the B2B luxury hospitality event as well as new launchings of the company. In 2018, with the support and strong testimonials of the event's participants, they launched French Hostys Connection, a hosted buyers' program.
GENERAL MANAGER
+33 (0) 6 31 51 12 83
j.bachelot@hostys.fr
Jenny Bachelot graduated from a double degree in international business (Cesem France / Icade Spain) and then joined a Madrid based printing company from 2000 to 2006. When she came back to France, she worked for Reed Expositions as International Sales Director for the Hospitality Division from 2007 to 2013. This included professional shows such as Equiphotel and HoReCa shows. She dedicated her efforts to developing the decoration and furniture section for Equiphotel, creating new environments and events that strongly participated in the growth of the show.
After her Parisian experience, she decided to go back to Lyon, her native town, and joined the Lyon Chamber of Commerce. She developed various shows in the sectors of New Technologies, Franchise and Live Heritage as Development Director for the Professional Shows.
ln 2015, she joined Itec France, part of Informa Group as Sales Director for a luxury cosmetic show and B2B hospitality business meetings.
In 2016, Jenny Bachelot joined Hostys as General Manager. With her partner, Yumna Chabrol, she created Hostys Connect and today manages the international editions of the B2B luxury hospitality event as well as new launchings of the company. In 2018, with the support and strong testimonials of the event's participants, they launched French Hostys Connection, a hosted buyers' program.
RESOLUTELY CLIENT ORIENTED
KEEN ON HUMAN RELATIONS
PASSIONATE ABOUT CREATING LINKS BETWEEN PEOPLE
ALWAYS ON THE LOOKOUT FOR NEW OPPORTUNITIES
SPECIALISTS IN HOSPITALITY
COMMITTED TO AN ECO-FRIENDLY APPROACH
"My beautiful surprise of the year! A surprising show, in a good way, in a very good way even. Surprising by the diversity and quality of the participants; surprising by the efficiency and the rhythm of the organizers who allow you to "see" the market in two days; surprising finally by its conviviality and its relaxation."
"I wanted to thank you and congratulate you for the event. The manufacturers I met with were of an exceptionally high level. It was a rare opportunity to meet with new artisans who are true artists in their field and individuals with such love of their craft.
It was time very well spent. Thank you for your hospitality and tireless energy corralling everyone ensuring we were all in the right place at the right time!"
"I just wanted to tell you what an amazing event you managed to put together and how much I admired your seamless teamwork. Bravo! Everyone really shared the same positive warm and welcoming spirit."